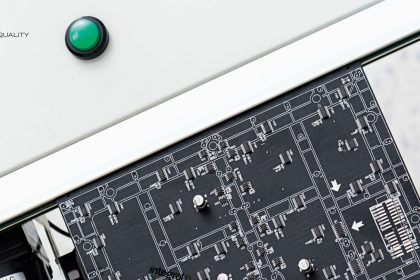 What is LED Screen?
Led Display, One of the methods of creating a white color is to mix red, blue and green color at certain ratios. The production of other colors can also be achieved by changing the brightness levels of Red, Green and Blue. The fact that LEDs can be produced in the desired color (wave) and brightness has been the main reason for using with coloring purpose. Thanks to the software and hardware systems that are equipped with high-speed technology, these ratios are changed at high speeds, which cannot be visible to the human eye.
Led screen are display systems similar to computer monitors or television monitors.  The image transferred from an external media is processed by the control system and transferred to the screen. Led display technology is basically based on the principle that the control system adjusts the brightness of the red, blue and green LEDs at the respective points.
The project features to be implemented are basically led screens with varying features; red, green and blue LEDs are placed according to the application in varying numbers, features and formats, which is preferred in the production of large size screens especially due to their technology.
What is LED Display?
What is Led ScreenBasically, they are designed as;
A- Led
B- Pixel
C- Module
D- Panel
E- Screen
The most important features are efficient working in daylight, weatherproof production and modular structures which enable to be preferred in intended size and resolution.
LED SCREEN
High performance in daylight and darkness
Durable and long-lasting
More attractive than standard signboards
Easy usage and installation.
Economical
You increase your customer potential through LED screens.
Durable. It can run for 100,000 hours.
It has low temperature and light pollution.
It can provide single and multi-color light when needed.
Led screen is one of the most preferred products of outdoor advertising.
Advantages of LED Screens;
Resistance to the sun,
Long working life
Easy usage and application
High quality
Low energy consumption
Since it is a modular system, it can be enlarged and reduced optionally.
Application Areas of LED Screens;
Fairs, Congresses
TV Studios, Shows, Competitions
Concert, Delegate Organizations and Meetings
Indoor and Outdoor Advertising
Outdoor and Indoor Sports Fields
Rental Sector etc.
Parts of LED Screen
LED Pixel: It is the smallest unit that forms LED screens. LED Pixel is created with 3 different RGB colors as Red (R), Green (G) and Blue (B). The combination of these LEDs in different colors forms an LED pixel.
LED Module: refers to the group of pixels that make up the LED screens. This is the group of LED panels that forms the cabinets.
LED Cabinet: A certain number of LED modules are mounted on special constructions. The combination of cabinets creates full-screen images.