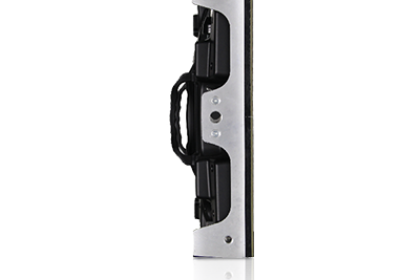 It is very crucial to know screen sizes while choosing screen resolution.
The aim here is to prevent poorly detailed images or unnecessarily high resolutions (in some cases it may vary depending on the project).  It is pixel pitch that determines the screen resolution and gives the distance between the LEDs in millimeters. If the distance between the LEDs decreases, the resolution increases, while if the distance increases, the resolution decreases. In other words, in order to get a smooth image, a small screen should be at a higher resolution (a minimum of 43,000 pixels is required to display a standard video in order not to lose details), or vice versa, on a large screen, the resolution should be reduced to 43,000 pixels. It should not be forgotten that Led screens displaying video at normal quality should have at least 43,000 physical pixels (real), and a high-resolution LED screen size should have at least 60,000 physical pixels (real).
Large led screen
If you want to put a large screen in a short sight (for example, 8 meters), we recommend you to use a LED screen with virtual pixel.  The virtual pixel number is calculated by multiplying the physical pixel number by 4. This means that if a led screen has 50,000 physical (real) pixels, there are 200,000 virtual pixels in total. In this way, on a screen with a virtual pixel, the minimum distance of view is reduced to the half compared to the screen with a real pixel.
How Is Viewing Distance Calculated?
The nearest viewing distance which is the distance of the nearest viewer to the screen is calculated by the hypotenuse.
How can I calculate the hypotenuse? The hypotenuse is calculated by Pythagorean theorem as follows:
H² = L² + A²
H: Viewing distance
L: Distance from floor to screen
H: Height of screen from floor
For example, the viewing distance of a person 12m above the ground and 5m away from the screen is calculated as:
H² = 5² + 12² ? H² = 25 + 144 ? H² = 169 ? H = ?169 ? 13m
For more detailed information on virtual pixel technology, you can contact us.
Integral Led : https://www.ledscreenpanels.com/led-screen-manufacturer/