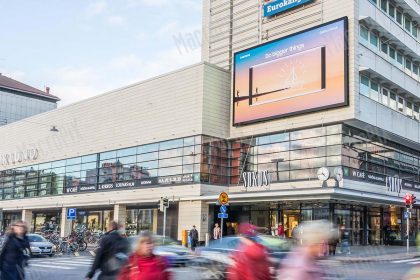 The points that You should keep in mind before buying Led screen
Buying Led screen
Led Design
Learn about the product panel you will buy, module design, and if available, additional design features and benefits. If you have additional features that you would like to obtain as a result of your research, ask them from your supplier.
Led Control
Know how to control the product! Led screen applications usually require remote control. Get detailed information on how to do this. Presenting your demands consciously and being persuaded is important for the management of your investment.
Led Screen Control software
Be clear about the features of the control system software provided with the LED display system. Learn what types of visuals you can play, learn about programmable features such as working hours and brightness.
Delivery times
A large part of the LED display production in the world is made in the Far East due to high labor costs. For this reason, delivery times are long, and shipping costs have a considerable part in product cost. That's why it's advantageous to start buying at the right time to get the right product at the right price at the right time.
Led Screen Construction
At first glance it seems to be insignificant, but the construction, static calculations  should be made and designed and produced with respect to aesthetic criteria. You can request detailed information from your supplier in this regard.
The right product
Led screens are produced in different qualifications for different applications. The LED screen systems used for advertising, sports, information, traffic, etc. are designed and produced according to the working times, environments etc. For example, while the LED screens used in traffic are running 20 hours a day, the LED screens used for advertising run 18 hours a day on average, and the LED screens used in sports halls only work during sport competitions. For this reason make sure that the product you are buying will serve your purpose exactly.
Led Screen Almost before
Older Post:https://www.ledscreenpanels.com/led-screen-almost-before/