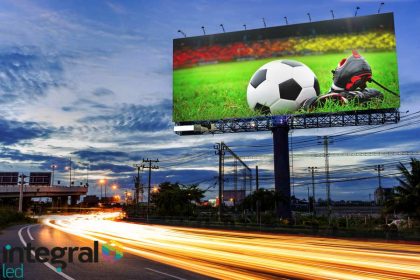 LED Screens Environmentally Friendly Products!
In recent years, while natural resources have been decreasing, some technological innovative products protect natural resources directly. At first glance, you might say what is relevance. But by reducing the paper consumption directly from the LED screens, it prevents the destruction of forests. There are so many paper wastes consumed for advertising purposes: There are millions of papers that are wasted for advertising on streets, city centers, buses, facades of various buildings, public institutions and many other areas and places. This is so damaging to the economies of countries in terms of the environment and economics. There are, of course, various ways of preventing this. For example, avoiding paper wastage using LED displays. Indirectly, you also protect other creatures that share this world with you. Birds insects will have a forest to live. People will benefited from forests that have oxygen.
LED Screens are Nature Friendly!
Preventing paper consumption also reduces the burden of recycling. Would you like to take a brief look at how the recycling is done? Let's try to learn how paper waste is recycled.
How to Recycle Papers?
First of all, the papers collected from separate classified recycling bins are brought to recycling facilities. The waste paper is first put into water and separated into the fibers. It is then separated from the inks by using sodium hydroxide and sodium carbonate materials to separate the paper from the inks. The recycled paper fibers are ready for use in papermaking. However, paper cannot be recycled continuously. This is because the length of the fibers of the recycled papers is shortened and new paper cannot be produced without the addition of new ingredients to adhere.
Recycling of concrete; concrete parts are collected from demolition areas and brought to the area where concrete breaking machines are. Broken concrete parts are used as building materials as pebble stone.
Aluminum is also recyclable. The aluminum wastes collected as waste are divided into small pieces. These small pieces are then melted in large furnaces and cast aluminum is produced. Thus, aluminum is recycled.
The use of LED screens is considerably lower than recycling costs. In addition to environmental protection, it provides financial support to users. They are not affected by weather and climate events. They are absolutely unaffected by the impact and negativity of the exterior. Because the image quality it provides a clearer view of the advertised product, the permanence of the product increases.
LED displays are not only used for advertising purposes. Various information can be displayed by LED screens. For a unique visual show in the entertainment areas, you can use LED displays. For example, with the LED screens in the concert areas, the audience can watch both the music feast and the unique visual images. By using these products which are presented to humanity by technology, you contribute to environment, economy and indirectly to many sectors.
More Details: ledscreenpanels.com