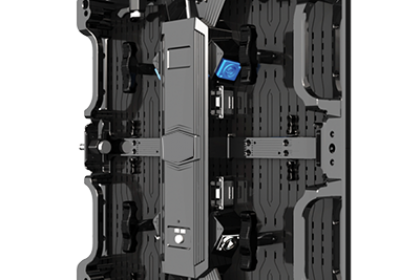 What Are Displayed Leds? How Does It Work?
It is made up of high quality LEDs (diode) RGB (red, green and blue) colors that are specially produced for the LED screen.
The brightness of LED screens made up of RGB Diodes is reduced or multiplied by electronic chips. In this way different light powers are obtained from each led (diode).
Led screens are display systems similar to computer and television monitors. The image transferred from an external media is processed by the control system and transferred to the screen. The LED display technology is based on the principle that the brightness, which should be on the led screen, is adjusted by the control system.
Basically LED screens; red, green and blue LEDs are produced according to the changing pixel number. It is produced according to two basic features; outdoor space and indoor space. The number of pixels, the number of diodes in per square meter area determines the quality of the screen.
LED DISPLAY MODULES
Led screen consists of modules. If there is a fault in the led screen, only the faulty module is changed.
Nothing will happen to the screen. For this reason, the cost of use is low.
CABINS IN LED SCREENS
Led screens are produced and sold as cabs with modules arranged. Cabs can be bigger or smaller depending on the number of pixels on the screen. For example, the standard cabin size used for 10 mm pixel screens is 960 * 960 mm. (When the module size is 160 * 160 mm)
There are 36 modules, 6 of which are side by side and 6 of which are on the top of each other. For this reason, LED displays can be manufactured to any size.
DOES LED SCREEN WORK UNDER SUNLIGHT?
Brightness is very important in led screens. A minimum of 5,000 Nits of light should be available to obtain images under sunlight. Lower ones are not suitable for outdoor use.
DOES LED SCREENS BE AFFECTED BY RAIN AND SNOW?
The outdoor screens are produced in such a way that they are not affected by rain or snow. The front side of the screens also have protective features against the impacts thanks to the polycarbonate caps.
Led Products: https://www.ledscreenpanels.com/led-screen-manufacturer/